"FOR GOD SO LOVED THE WORLD THAT HE GAVE HIS ONLY
BEGOTTEN SON THAT WHOEVER BELIEVES IN HIM SHALL NOT
PERISH, BUT HAVE ETERNAL LIFE"......JOHN 3:16
MERRY CHRISTMAS and
HA
P
P
Y
N
E
W
Y
E
A
R
!
May your 2017 BE BLESSED
MY NAME IS MICHAEL AND I OWN and OPERATE MOBILE AUTO DETAIL. AS FEATURED IN THE HOUSTON CHRONICLE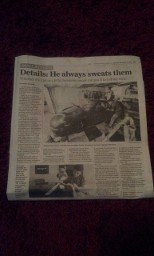 .
I AM THE ONLY CERTIFIED MASTER AUTO DETAILER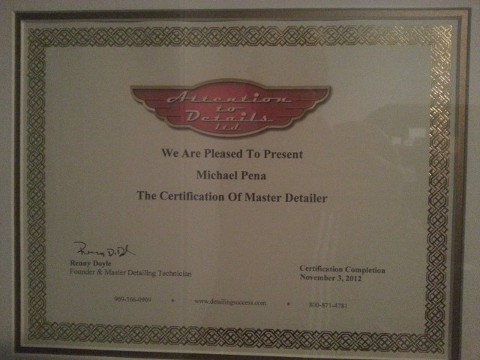 IN HOUSTON, TEXAS. I WAS ALSO AWARDED "PROFESSIONAL DETAILER OF THE YEAR FOR 2012".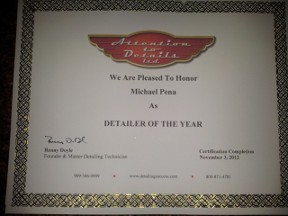 AS SEEN ON VELOCITY CHANNEL'S COMPETITION READY
I was also BLESSED to be part of VELOCITY Channel's COMPETITION READY with Mike Phillips from WWW.AUTOGEEK.COM for 2 episodes. This 1st ever of-its-kind Detailing TV Show will air around April 19th I flew up to Missouri to detail a car that was competing for the Ridler Award.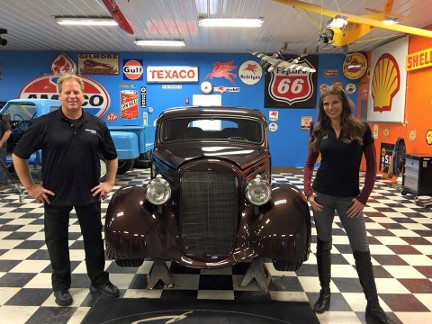 And then I also was honored to be a part of the finale of the show in Stuart, Fl.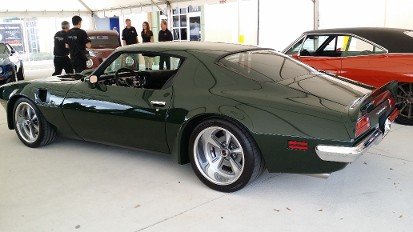 I AM THE ONLY PRO DETAILER TO POLISH AND MAINTAIN THE WORLD'S BIGGEST 4- RUNNER. AS SEEN IN ALL OVER THE INTERNET, NUMEROUS MAGAZINES, ARTICLES, AND TV INTERVIEWS.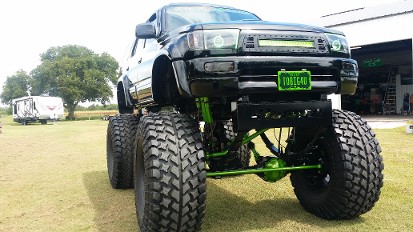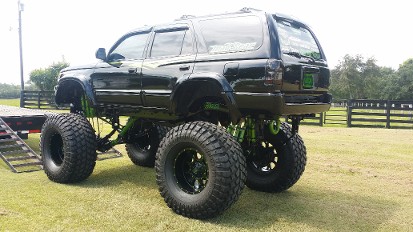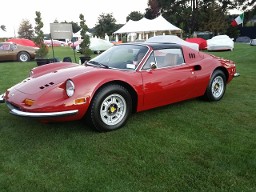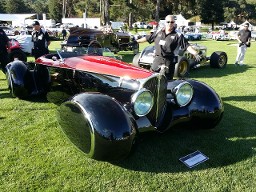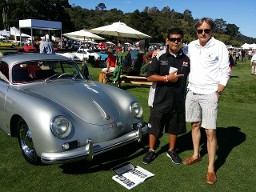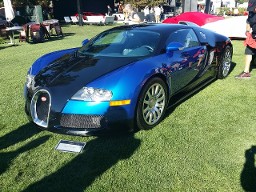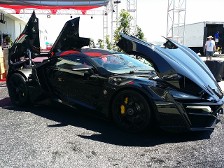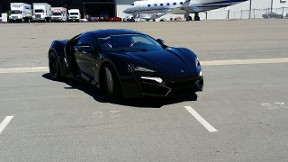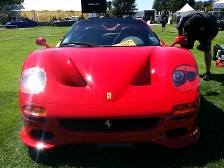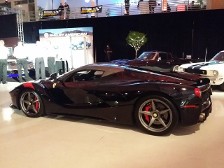 Honored to be SHINING at the Gordon McCall Motorworks Revival 25th Anniversary Detailing Team during Monterey Car Week. We detailed cars for Gordon McCall's Motorworks Revival Private Event and The Quail - Motorsport Gathering and a bunch of cars went on to be displayed at Pebble Beach Concours D'Elegance.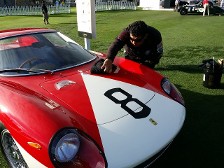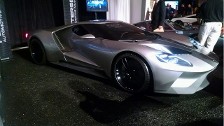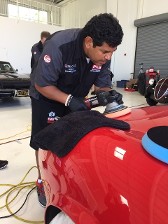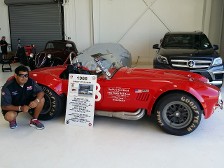 I traveled to Indiana to detail Deusenbergs and Lamborghini's and Classic cars for the
Deusenberg Thunder Run 2015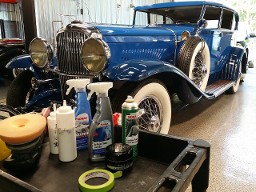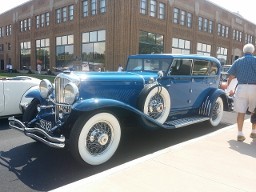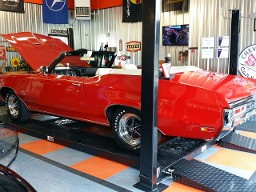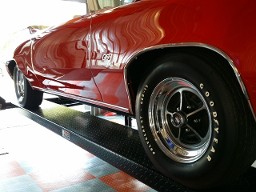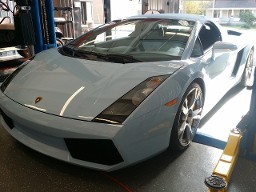 We are able to apply Ceramic Coatings that will repel water and dust, resist oxidation, remove the need to wax your car and make your car SHINE for years to come! Your paint will SHINE with very minimal effort .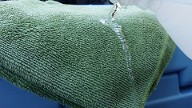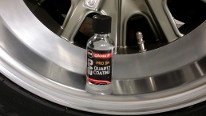 THANK YOU FOR VISITING MY WEBSITE!
I HAVE BEEN WASHING,WAXING, AND POLISHING CARS SINCE 1983. I AM FORMALLY TRAINED AND CERTIFIED TO PROVIDE PROFESSIONAL AUTO DETAILING AND RECONDITIONING. MY COMPANY IS INSURED WITH WORKER'S COMPENSATION AND GENERAL LIABILITY. I PERSONALLY TRAVEL WITH MY CREW TO EVERY SINGLE JOB AND OVERSEE EVERY RESULT WE ACHIEVE. I HAVE THE ONLY COMPANY THAT OFFERS THE FLEXIBILITY TO UNIQUELY CUSTOMIZE A DETAILING REGIMEN THAT SUITS THE NEEDS OF YOUR VEHICLE, BASED ON HOW YOU USE IT.
WE NOW OFFER SPECIAL$ TO ALL WEST HOUSTON MUSCLE CAR CLUB MEMBERS. EMAIL US TO INCLUDE YOUR CAR CLUB !!
We fix cheap carwa$he$ and bad details performed by inexperienced, unskilled, poorly trained, and 'rushed' laborers.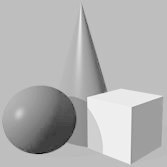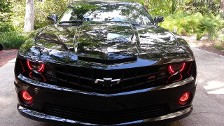 HOLY FIREBALLS, BATMAN! GLAD WE TOOK THE BATMOBILE TO www.HandWax.net for protection
I detailed this POLICE CAR at the 2014 Houston GRAND PRIX and we performed a FULL PAINT POLISH at the AUTORAMA!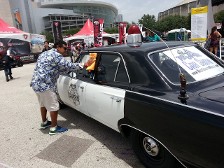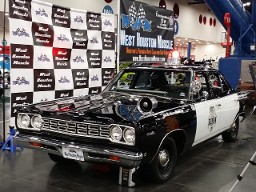 Visit my youtube channel under "shiningmichael"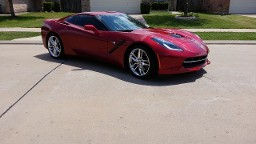 I MADE THE COVER OF DETAILER'S DIGEST JULY 2012! THEY HIGHLIGHTED MY BUSINESS WHEN I PUT TOGETHER A TEAM OF PROFESSIONAL DETAILERS TO RESTORE 12 CLASSIC CARS.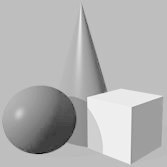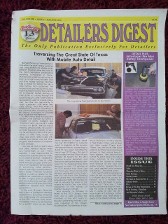 I AM A SELECTED TEAM MEMBER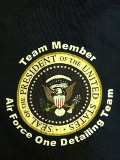 OF THE AIR FORCE ONE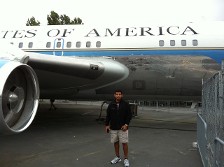 DETAILING TEAMS of 2011, 2013, 2014, 2015, and 2016 - WE ALSO RESTORED A RARE B29 BOMBER and 18 OTHER AIRCRAFT!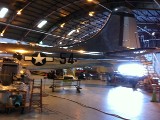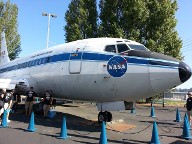 I WAS A SPECIAL GUEST AT CIRCUIT OF THE AMERICAS of SONAX GERMAN CAR CARE. THE ONLY DETAILER TO EVER BE AT COTA PERFORMING DEMOS AND DETAILING CARS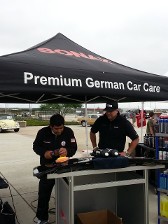 .
I have been blessed to deliver speeches about my experiences. HOUSTON ROTARY CLUB PRESENTATION
and another speech I presented at a training session at SEMA in LAS VEGAS!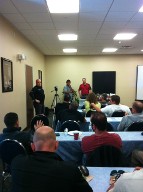 I judged the winner of the BEST PAINT Category at West Houston Muscle Club's MUSCLEPALOOZA at Constellation Field on March 7th,2015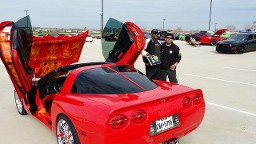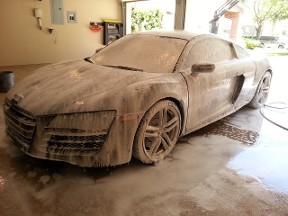 Our high velocity Speed Foam works into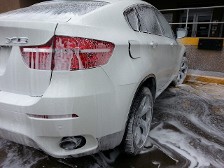 every crack and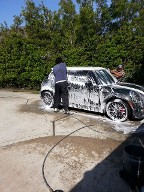 crevice!
A great 1st step
(VIEW PHOTOS OF MY WORK BELOW v v v
AND SCROLL DOWN THE LEFT TO VIEW ADDITIONAL PHOTOS<<<)
WE HAVE TAILOR-MADE PACKAGES WITH OPTIONS THAT YOU CHOOSE... TO PUT YOUR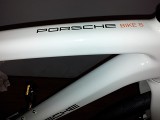 BIKE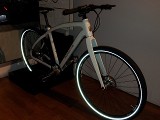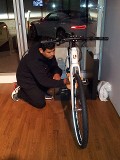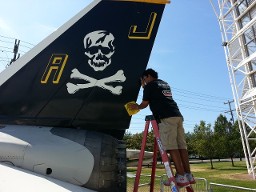 CONCEPT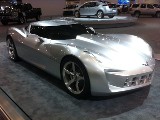 AUTO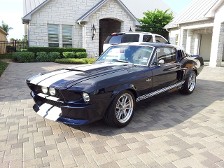 ,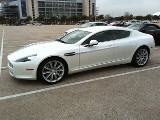 EXOTIC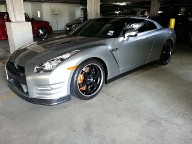 SUPERCAR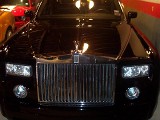 , NEW CAR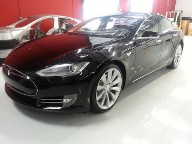 SHOW CAR

TRUCK

,
RV

, TOY HAULER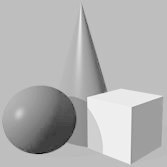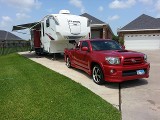 SHELBY HAULE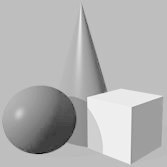 R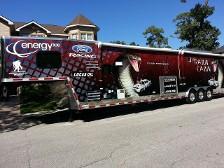 ,
RACE CAR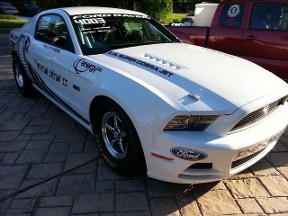 18 WHEELER

, ELECTRIC VEHICLE

,
SMALL FLEET

,
or LARGE FLEET

,
or ADVERTISING POD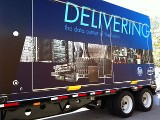 OR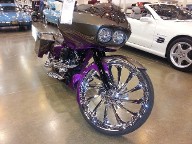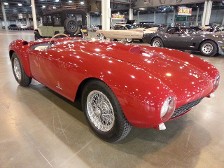 AUCTION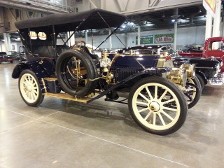 VEHICLE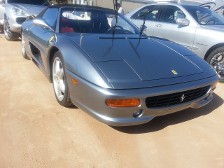 or RALLY CARS FOR THE 2014 GOLD RUSH RALLY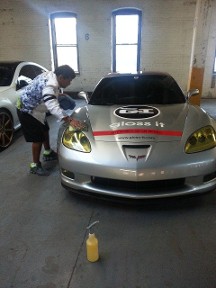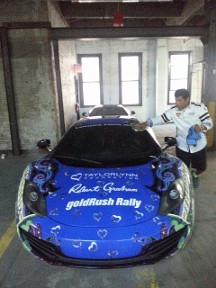 or WHATEVER ELSE YOU DRIVE OR RIDE...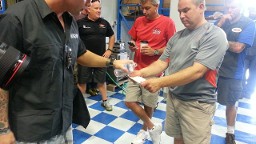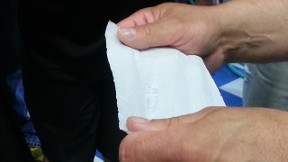 GTechniq water repellent applied to tissue!! Coatings for your car inside and out!! I am the only MASTER CERTIFIED GTechniq Installer in Houston.
10+ YEARS ON THE INTERNET AND OVER 510,000 VISITORS... TELL YOUR FRIENDS AND FAMILY ABOUT US
.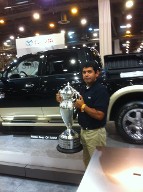 . OUR AWARD-WINNING SHINE


WAS FEATURED ON OVER 115+ VEHICLES AT THE 2012 HOUSTON AUTO SHOW!!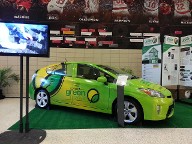 We detailed for the 2014 SWAC Basketball Conference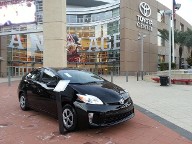 In April 2014 we travelled to NEW JERSEY to detail several Classic CORVETTES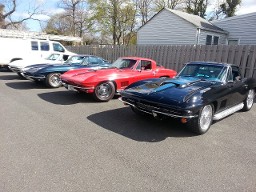 Put MOBIL 1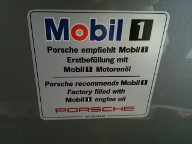 on the inside to have great performance, put MOBILE AUTO DETAIL everywhere else to have the BEST RESULTS!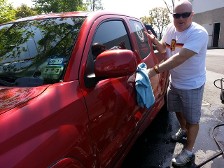 !
WE ALSO TRAVELLED TO DALLAS TO DETAIL OVER 40+ PORSCHES AT THE TEXAS MOTOR SPEEDWAY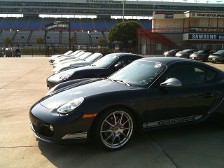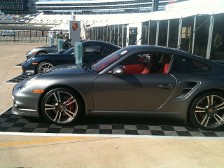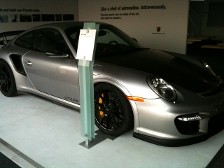 I travelled to NEW JERSEY to detail 12 fire trucks devastated by HURRICANE SANDY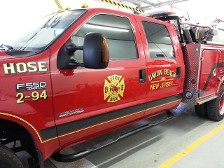 We detailed 13 BMW's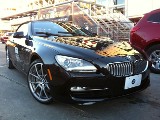 for the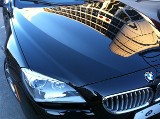 2012 OLYMPIC TIME TRIALS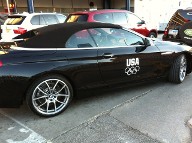 We have detailed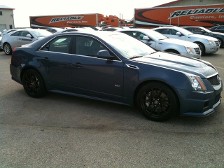 52 CADILLAC CTS-V's and 10 LEXUS LFA's at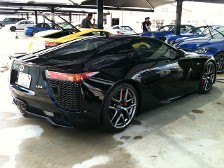 PRIVATE EVENTS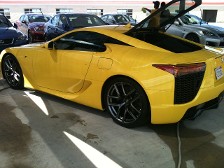 for the HOUSTON MOTORSPORT RANCH . We detailed 20 NISSAN's for the 2012 CHEVRON HOUSTON MARATHON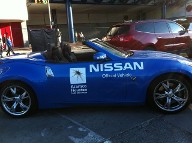 WE ARE THE ONLY COMPANY TO DETAIL THIS ULTRA RARE 2011 ASTON MARTIN V12 VANTAGE CARBON BLACK EDITION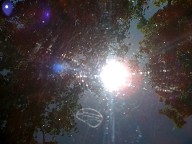 .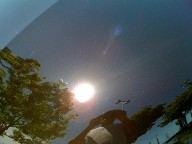 .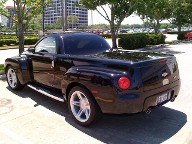 .
.....You can count on the quality of our service when you need it the MOST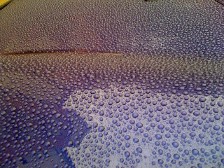 - - - - - - - - - - - - - - - - - - - - - - - - - - - - - - - - - - - - - - - - - - - - - - - - - - - - -
GREEN IS THE NEW BLACK
Since the 1980's I have been developing our GREEN CLEAN CONCEPT. My GREEN CLEAN CONCEPT is now open ! Today...I not only SAVE your car... I also do my part by SAVING the ENVIRONMENT !! My specialized process leaves no dirty run-off to contaminate your sewers and is CITY OF HOUSTON APPROVED.

- - - - - - - - - - - - - - - - - - - - - - - - - - - - - - - - - - - - - - - - - - - - - - - - - - - - -
WE ALSO DISNFECT AND DEODORIZE FLOOD DAMAGED VEHICLES ! WE HAD TO REMOVE THE ENTIRE FLOORBOARD PIECES OF THIS FLOODED MALIBU. THE CARPET, SEATS, THE CONSOLE SURROUNDING THE TRANSMISSION AND THE ARMREST BETWEEN THE SEATS, THE REAR SEATS, THE TRUNK CARPET, THE SPARE TIRE AND TOOLS, ETC. WE THEN CLEANED AND DISNFECTED EVRY SURFACE AND AFTER A COUPLE OF DAYS, REPLACED EVERYTHING BACK TO FACTORY STANDARDS. THIS PROCESS ALTHOUGH VERY TEDIOUS; TOOK LESS TIME TO COMPLETE - AND COST $ 5100. LESS THAN THE DEALER WANTED TO CHARGE !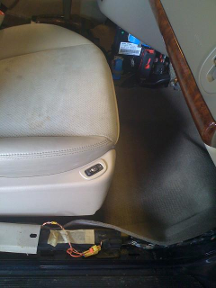 ..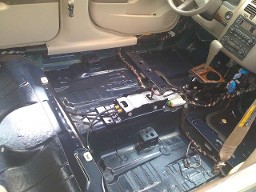 ..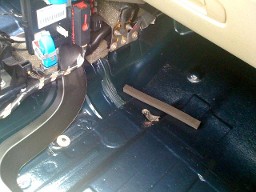 MY QUALITY IS KEPT TOP - LEVEL BY HAVING MY TEAM TRAVELLING WITH ME IN MY TRUCK!! COUNTING ME THERE ARE ONLY 3 PEOPLE IN MY COMPANY ( OK...SOMETIMES MY PAYROLL EXCEEDS 4 OR 5 PERSONNEL, FOR BIGGER JOBS !!) THIS ALLOWS ME TO KEEP MY COSTS DOWN AND PASSED ON TO YOU. I AM THE CEO / FOUNDER / OWNER / PRESIDENT OF MOBILE AUTO DETAIL AND I COMPLETE /OVERSEE ALL WORK THAT IS PERFORMED. I ONLY USE THE FINEST PRODUCTS PURCHASED IN SMALL QUANTITIES. FOR 2 MAIN REASONS -- 1) YOUR AUTO RECEIVES THE BENEFIT OF HAVING "FRESH" PRODUCT APPLIED AND 2) MY RESULTS ARE BETTER !!!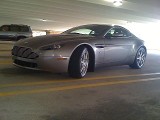 OTHERS CAN CLAIM TO BE BETTER ... BUT WHEN YOU SEE MY FINISHED RESULTS, THAT IS WHERE ALL TALK ENDS !!! MY COMPANY IS NOT JUST BETTER COMPARED TO OTHER COMPANIES... MY COMPANY IS BETTER BECAUSE NOONE COMPARES TO MY COMPANY!!!
DON'T ALLOW OTHERS TO INFLICT THEIR LIMITED SKILLS UPON YOUR VEHICLE...

I HAVE TRAVELLED TO DALLAS WITH MERCEDES BENZ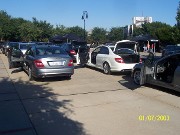 , AND DRIVEN TO SAN ANTONIO FOR FORD AND LINCOLN

, I HAVE DETAILED 4 X 4 TRUCKS FOR THE 4 WHEEL AND OFF-ROAD EXPO FOR ROCKSTAR ENERGY IN HOUSTON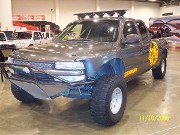 AND RECENTLY WON 1ST PLACE AT THE CORVETTE EXPO IN HOUSTON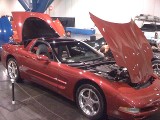 ( WITH RICK'S CORVETTE ! ) CALL OR EMAIL ME TO SHOWCASE YOUR AUTO TO THE WORLD !
I ALSO OFFER RESIDENTIAL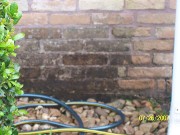 AND COMMERCIAL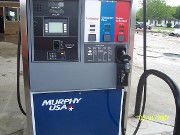 PRESSURE WASHING. I HAVE EVEN WASHED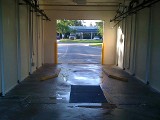 A CARWASH !!! EXPERIENCE EXCELLENCE CALL 281-216-5833 OR EMAIL INFO@HandWax.net TO SCHEDULE YOUR AUTO'S DAY OF THE BEST PAMPERING AVAILABLE.
Serving Austin, Dallas, Houston, San Antonio and other areas by appointment.