AUDI RS7 tuned to over 700hp!!! This car is very rare in Houston and deserves the best! After several steps (handwash, degrease, deep paint clean, compound, polish, and paint jewel) The entire car gets a special handwax treatment. $1500+ Crystal Rock by SWISSVAX. The shine is incredible and protection lasts for months.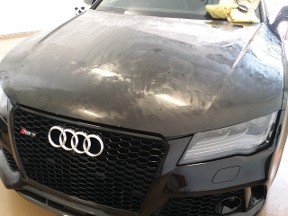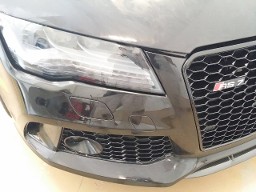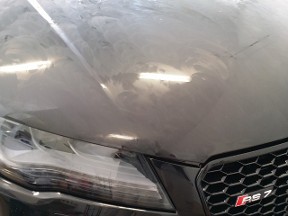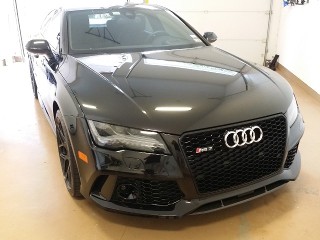 Below are pics of this 9 hour detail.
The above pics show the patterns left b my fingers. This cannister of carnauba melts in your hands and then you apply it to the vehicle. Let it sit for a few minutes then wipes off leaving great shine and very nice protection!