This BRAND NEW ROVER was treated to a hand wash and our high velocity SPEED Foam in Big Bear Lake, California. The unique color change on the wheels shows us this NEW car has many decontaminants and iron desposits and brake dust that a normal wash cannot get rid of. THIS IS WHY MANY BMW's , ROVER's , AUDI's , etc have wheels that are extremely filthy with brake dust after just a few months of being driven and run through the local carwash.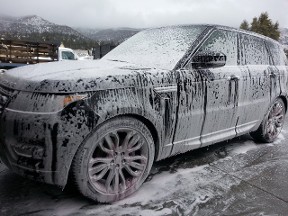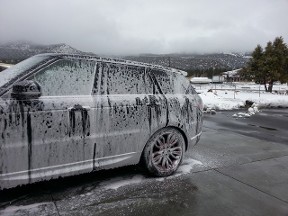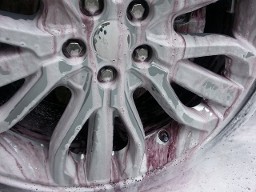 Let's bring it inside and inspect it under the lights of our shop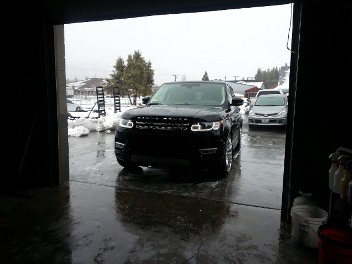 We go through many steps and our techniques are SOLID! Your car will always tell us what it needs! Below are the signs this vehicle has undergone many inferior washes at the dealer while it is on the lot and even after ownership at the local carwash. If your BLACK car looks like this you need my polishing service!!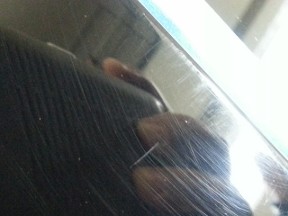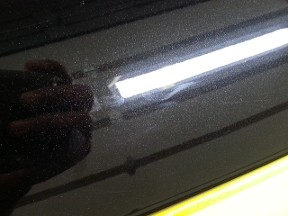 To properly get your vehicle back to FACTORY STANDARDS ; we have to perform several steps. We use almost 2 rolls of tape and invest the time and energy it takes to properly detail your vehicle back to shiny status. Handwash, deep clean, wheel degrease, dry and inspection, engine soap and detail, and taping will protecting the delicate black trim . At this point we have already invested about 15 hours. The time taken is well worth it and you can be assured this professional level of techniques will yield the best results!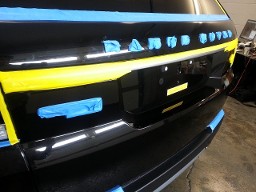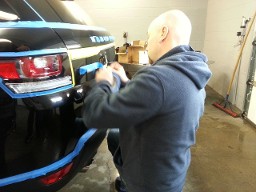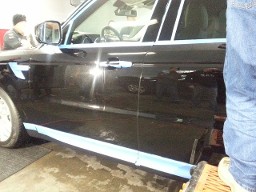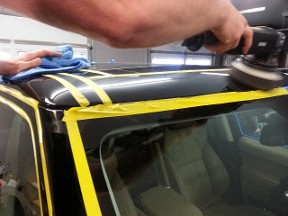 <<<< Our professional polishing techniques allow us to obtain Maximum Shine from your paint!
The STUNNING results below are proof we are able to deliver our AWARD - WINNING Solutions to your door steps; anywhere in the WORLD!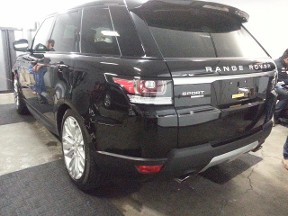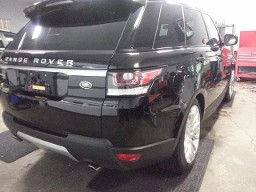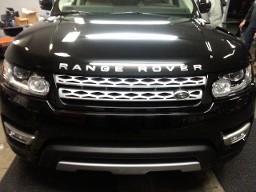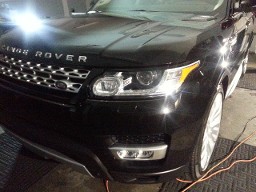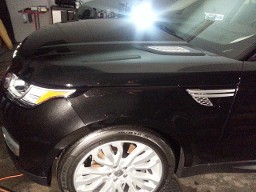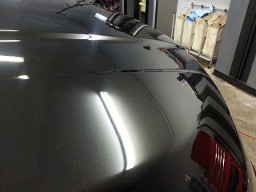 The shine is not only visually appealing and at the factory standards ; it has beend protected with a coating that will last for several years because the way this owner will maintain the vehicle and the way he will store the vehicle.