WEST HOUSTON MUSCLE CAR CLUB had a huge show on 3-7-15. MUSCLEPALOOZA was held at Constellation Field home of the Sugarland Skeeters Baseball Team. The event was host to over 300+ muscle cars, vintage cars, street rods, bikes, trucks, nascar race cars, exotics, etc
We detailed a few cars at the show. A really cool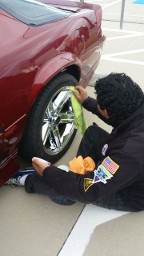 IROC Z28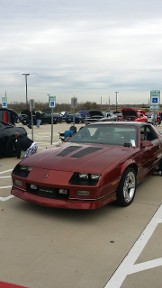 and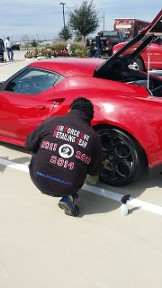 a 2015 ALFA ROMEO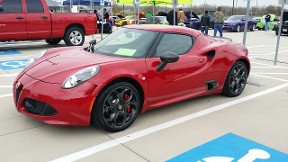 4C. This ALFA is #312 0f 500 worldwide!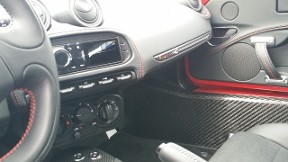 Jackie's 1931 FORD Coupe below is special because jackie built this in his garage! He had it painted. Even though the paint job was pretty good it still had alot of overspray which we removed and then compounded and polished to near perfection. As of today 3-9-2015 he has already won 4 awards with this car!!
The competition was fierce and judgug was harshly critiqued. I was proud that 3 of my cars I detailed for this event won awards and even Wet Houston Muscle Car Club Dodge Police Car was the star of the show! I was honored to be a judge for the category of BEST PAINT. It was difficult and surely unethical to choose a car that we have detailed but this vette is special. The flames and skulls in and out of the vehicle are meticulously applied and polished to perfection. There wer other cars that were painted well. This one did it better! This car had virtually no paint issues the other cars did and even the cracks and crevices were polished out. We gave our award to Michael who owns this beautiful corvette. Those who know me ; know that this is my true idea of perfection because I am not a CHEVY guy! But how could this car be overlooked? Amazing attention to detail and shine and incredible painted graphics that look like it came this way from the factory!!