This RED FERRARI STRADALE is no garage queen . Driven to Mexico, and California this beauty undergoes severe driving conditions. The best products bring this black horse back to full gallop

.

Our luxurious handwash and italian only wax are time consuming yet gratifying to behold.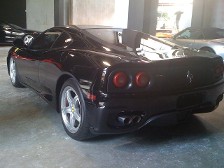 My Presidential Detail is the BEST all inclusive detailing, preserving, and protecting for your exotic vehicle that money can buy in Houston or anywhere else for that matter. Our award-winning, Master Certified results are exactly what your vehicle needs to get back in the fast lane.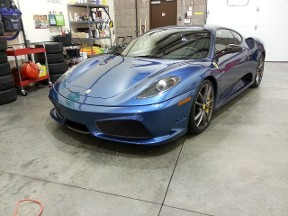 This package starts at 16 hours and contains over 90 separate steps and goes beyond that time frame depending on what you want the finished results to look like and what starting point we have with your vehicle. This package is not for the faint of heart; but rather an investment to keep your vehicle preserved as if it just rolled out of MARANELLO.
No One Else In Texas Offers The Unique Ability or Expertise to Offer Our Level of Unparalleled Finished Results!!
Our packages are customized according to your use of the vehicle. Whether you are entering a Concours event or simply want to view your vehicle at its best.
When your vehicle is at an event or show I am available to maintain your vehicle on - site. This ensures your vehicle is maintained properly and the results are up to the level as it was when it was detailed. And it also allows you to enjoy the experience without having to worry over your vehicle.