BUMBERA's Performance Shop is the " Fastest Name in Town " !
We detail their tailers that they use to take their toys back and forth to every show. Detailing a wrapped trailer is truly an art. Care must be taken to remove the road grime effectively; while not harming the vinyl that is loaded with color and images. Most car washes use harmful, dirty brushes and have poor technique - coupled with very little time and unprofessional technical expertise.
We BABY your BABY. Our procedures are light years ahead of the local car wash and our finished results PROVE IT! When you invest $100's of $1000's in your business equipment....why entrust with staff that is not able to maintain it properly and scratches the surface because they use harsh chemicals and improper systems???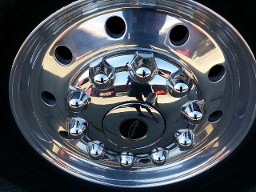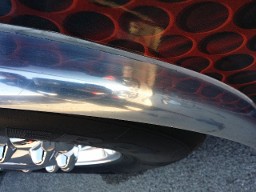 It's not the best BEFORE and AFTER Photo but these pics show you what our finished results can be. Near mirror like finish on your toy hauler.