THIS RAM TRUCK WAS USED DAILY ON THE FAMILY FARM FOR ALMOST 2 YEARS. THE SEVERE USE REALLY TAKES ITS' TOLL ON THIS POOR TRUCKS' PAINT. DESPERATE TO SAVE THE PAINT AND CREATE VALUE, OUR MENTOR ,RENNY DOYLE, USED THIS VEHICLE AS A TRAINING OPPURTUNITY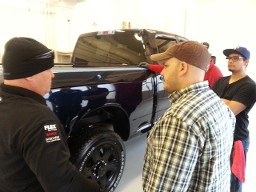 TO SHOW STUDENTS HOW WE COULD TURN AROUND A VEHICLE.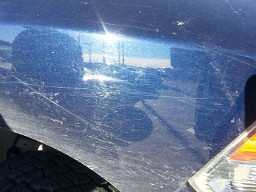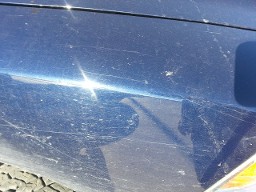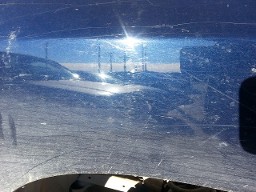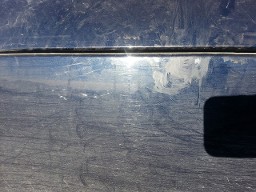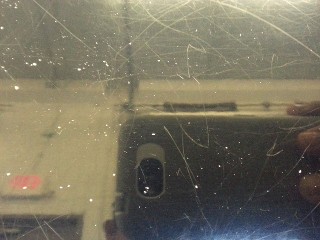 THE PHOTOS BELOW SHOW OUR INCREDIBLE RESULTS! WHILE NOT PERFECT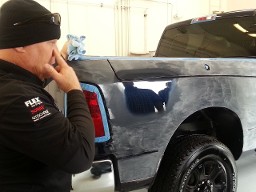 ; WE DID IMPROVE THE VEHICLE'S CONDITION SO MUCH SO THAT THE DEALERSHIP DECIDED TO SHOWCASE IT ON THEIR LOT . WE HAD TO PERFORM 3 STEPS OF SANDING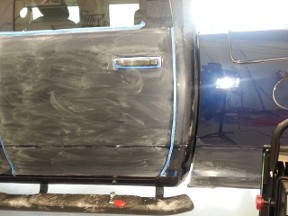 AND THEN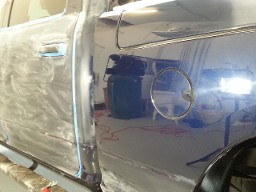 COMPOUNDED AND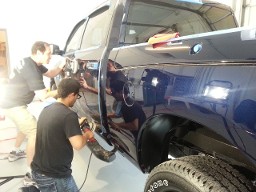 POLISHED THE TRUCK BACK TO ITS SHINY AND REFLECTIVE STATE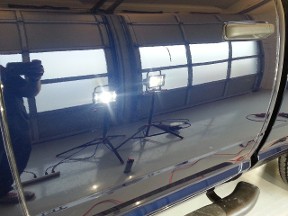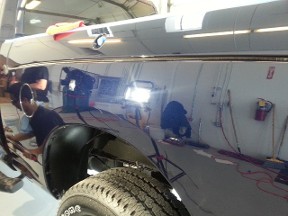 .